Help your students

pivot

by developing social and emotional learning skills
The Ultimate Bundle of Teaching Resources to empower students in grades 6 to 10.
Ask Mike
Tell me about your students and I'll send you a

FREE resource

that I think might help!
Or, use this contact form to ask me anything!
How to survive and thrive

in a changing world
The world is changing
Finding success in today's 21st-century world is like finding your way through a maze.
But, the walls in this maze are constantly changing.
What works today may not work for everyone, all the time.
The jobs we have today didn't exist in our parents' generation. The challenges we face now are global.
Our students need transferrable skills to navigate through
academic challenges
work problems
life uncertainties
building healthy relationships
opportunities and obstacles we haven't encountered yet!
Pivot means to "turn around a point"
We heard it a lot during the pandemic as businesses pivoted and went online.
Basically, pivoting means when obstacles or opportunities arise, you have the ability to change directions.
We also need to pivot in life. (And, in basketball.)
Being able to change directions to achieve your goal is a life skill.
Help students learn to pivot
What do Students Need to pivot?
Why yes, it's the CASEL 5.
Social-Emotional Learning helps us pivot!
I'm Mike – the teacher behind Educircles
I used to teach Grade 8 in Ottawa, Canada.
In April 2018, I fell into a mental health crisis because of something that happened at school. Now I'm trying to turn the worst thing in my life into the best thing of my life.
My story does not end in tragedy. Read more.
About Educircles
I want to help make the world a better place.
I try to do this by helping people achieve their goals, stand up for themselves and others.
Oh, I also make resources for teachers.
Number of Educircles Resources
Downloaded Around the World
What's inside the Educircles Everything Bundle?
Resource Table of Contents
You get every single Educircles resource on my TpT store.
Social-Emotional Learning / 6 Cs Mega Bundle
Reading Articles and Strategies
Goal Setting Resources
Media Literacy and Digital Literacy Resources
Social Awareness and Critical Thinking Challenges
And more. I'm adding new resources every month!
⭐ Goal Setting Resources (Strategies, Effort, Optimize, Tinker)
⭐ Media Literacy / Digital Literacy
Sell your

teaching resources

and level up your own social and emotional learning skills
It's the ultimate real-world, deep-learning authentic challenge for teachers.
GET THREE HOURS of Personal Coaching to sell on TpT
when you buy the Educircles Everything Bundle.
(FYI – My side-gig is doing digital work for small businesses. My hourly rate for these clients is $80 per hour. You're getting three hours for free!)
IMPORTANT: Once you buy the Educircles Everything Bundle, you must contact me using this form or via email [email protected]. Otherwise, I have no way of contacting you.
Selling your teaching resources…
…is a chance to LEVEL UP our own Social-Emotional Learning Skills
I wrote a blog post about this, but basically
Which Stage are you in?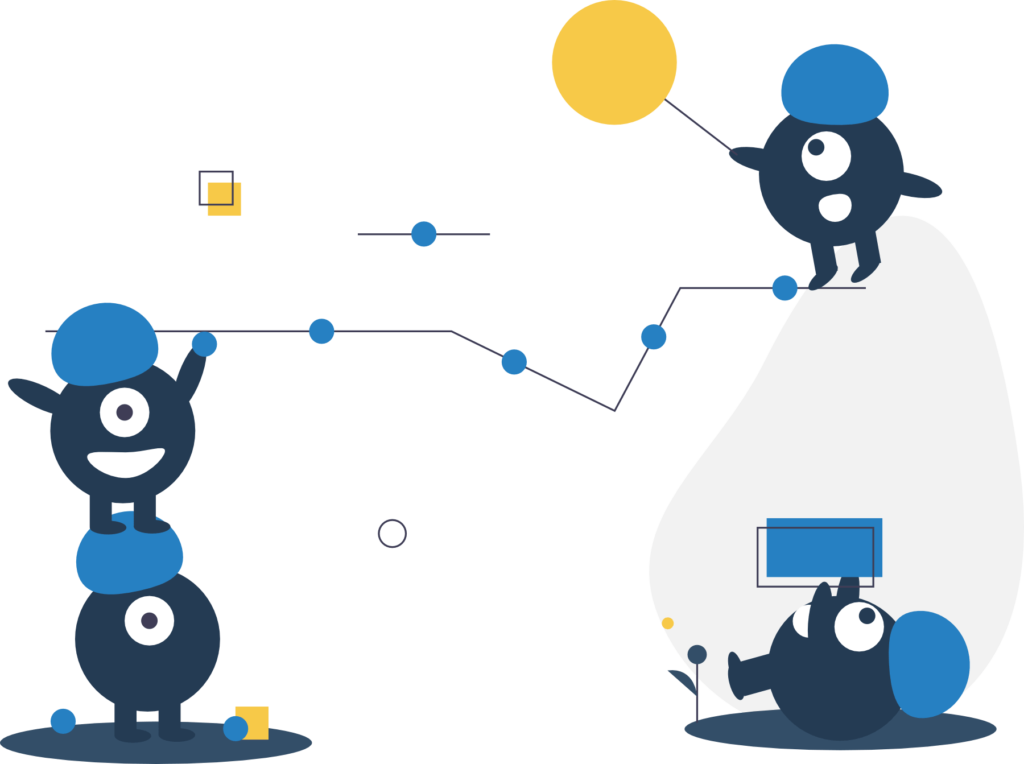 01.
I've NEVER sold on TpT before
No problem! I can help you get started!
But, quite frankly, I don't recommend using your free personal coaching for this.
I'd recommend starting here and then getting coaching when you're at stage two.
02.
I've tried to sell on TpT but it didn't work. (Or, I only made a few dollars.)
Awesome! You're exactly who I want to work with!
I bet if we look at your store together, I can frame some questions that might help you move in the right direction.
03.
I sell on TpT and I make less than $1,000 per month
Awesome! You're exactly who I want to work with!
I know it seems like a big jump between stages two and three, but it's really not.
We can look together and see if we can figure out what's working and what's not. (Then, we try to spend more time on what's working…)
04.
I sell on TpT and I make more than $2,000 per month
Awesome! You're exactly who I want to work with!
You make more than me right now, but I bet you we can still learn from each other.
I'm pretty good with technology and I love some of the software tools I'm using right now to take my store to the next level. Let's chat!
Questions?
Here's a list of some questions that you might find interesting.
You can also use the link below to ask me a question directly.